Since its inception in 1986, NORD Canada has earned a solid reputation for meeting the unique needs of the Canadian market through its unwavering commitment to a rigorous engineering focus, constant improvement and category-defining innovation.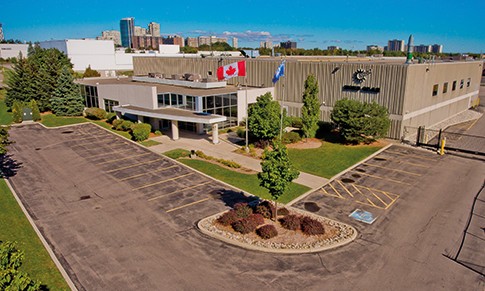 Having established itself as a leading authority in the manufacturing of speed reducers and electric motors using today's most modern manufacturing and design processes, NORD Canada brings a clear perspective on the unique challenges of the Canadian market, combined with the international reach of the entire NORD organization, to every industry it serves.
At its Brampton, Ontario production and warehousing complex, which also serves as its Canadian Headquarters, NORD Canada assembles custom, high-efficiency mechanical power transmission products using quality NORD-built components.
Throughout its history, NORD Canada has focused on looking ahead and driving growth. The 2010 launch of the MAXXDrive™ line, which included a full spectrum of NORD products for use in a wide range of applications, stands as prime example of this strategy.
This high-efficiency family of products, the TupH sealed surface conversion system and the overall breadth of offerings across many industries has helped catapult NORD Canada into a position of enthusiastic market support and recognition.
Bold, strategic advertising campaigns for the MAXXDrive™ as well as the premium efficiency component of all NORD products have further solidified this position.