About Us

Argentina - Tecnon Group SA
Local Support from a Global Network
The Tecnon group of companies started in Argentina in the early 60's specializing in the design, manufacture and servicing of a wide range of power transmission systems. Tecnon has engineered and manufactured specialized couplings, custom drop in speed reducers, braking systems, clutches and mechanical actuator lines as well as turnkey projects. Their products and devices are manufactured in line with global quality standards. Their service department focuses on the repair of all brands of speed reducers and conveyor pulleys and counts with local in-house reverse engineering capabilities as well as gear cutting, carburizing and grinding, all in-house.
Tecnon SA, located in Buenos Aires, Argentina, is a licensed distributor for drives solutions from the NORD DRIVESYSTEMS group. They cover Argentina, Paraguay, Uruguay and Bolivia.
Tecnon SA provides sales services, engineering, consulting and assembly and product service for NORD's entire line of MAXXDRIVES™ CLINCHERS™, geared motors and drive electronics.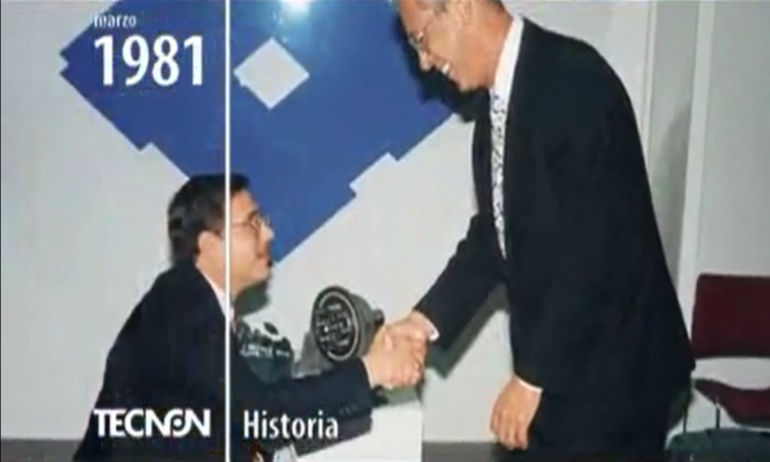 Licensed NORD Distributor - Argentina, Paraguay, Uruguay and Bolivia

Tecnon has been in the power transmission industry for over 60 years. They stared as a small, highly specialized custom gear shop and then branched out to couplings, brakes and now mechatronics in order to better service their valued customers. Their main markets are in grain, steel, cement, mining, food and beverage and chemical processing. Tecnon has a full staff of sales and service engineers throughout the southeastern cone of South America

Tecnon's Chief Engineer was the Dean of Engineering at the University of Buenos Aires and taught the Capstone Courses. At 89, Mr. Dubinksy's legacy now continues into the second and third generation. Tecnon has grown from a small, local company in a Buenos Aires suburb to a world class organization that serves the southeastern cone of South America; bringing engineering and mechanical expertise to the developing zone.

Tecnon SA Homepage

NORD was founded in 1965. Our successful climb to the elite list of gearmotor manufacturers is due to our strategy to listen and to work closely with our customers. Together with the help of our customers and local partners, we have created optimal drive solutions and continue solid growth.

NORD DRIVESYSTEMS is represented in over 60 countries in the world. With more than 4,000 employees to ensure minimum lead times and fast customer service, you can expect on-time delivery and to have your questions answered quickly regardless of your geographic location.

With our powerful drive solutions, we put even the "Goliaths" of the world into motion for the mining and cement industries and much more. No matter what your application is, NORD is sure to put it into motion.
Our products embody an innovative combination between compact mechanics and intelligent electronics. We market and produce a complete product line of mechanical and electrical drive components including quality gear reducers, electric motors, AC vector drives, servo controllers and distributed drive technology.

Our high quality and service standards result from our customer focus. We develop industry leading products and innovative drive solutions based on customer input. Together, NORD and our customers are building long term business relationships.

Tecnon SA sells the complete range of NORD products including MAXXDRIVE™ for the sugar, cement and mining industries; CLINCHERS™ for conveyors and agitators and geared motors and inverters for the food and beverage industry.